Join us for a New Ritual
SMOKE N' STRETCH

Our most popular class, Smoke n' Stretch is an accessible way for students to experience the healing qualities of cannabis without any previous yoga expereince. During this class, each student receives a pre-roll and is guided through a low-dose THC ritual followed by a 45-minute restorative stretching series. 21+
CANNABLISS CIRCLE

Join us for an experience rooted in ancient wisdom and crafted for modern times. Music, meditation, and movement are combined in a ceremony space to experience the cannabis plant on an intimate and profound level. Intentions are welcomed and encouraged.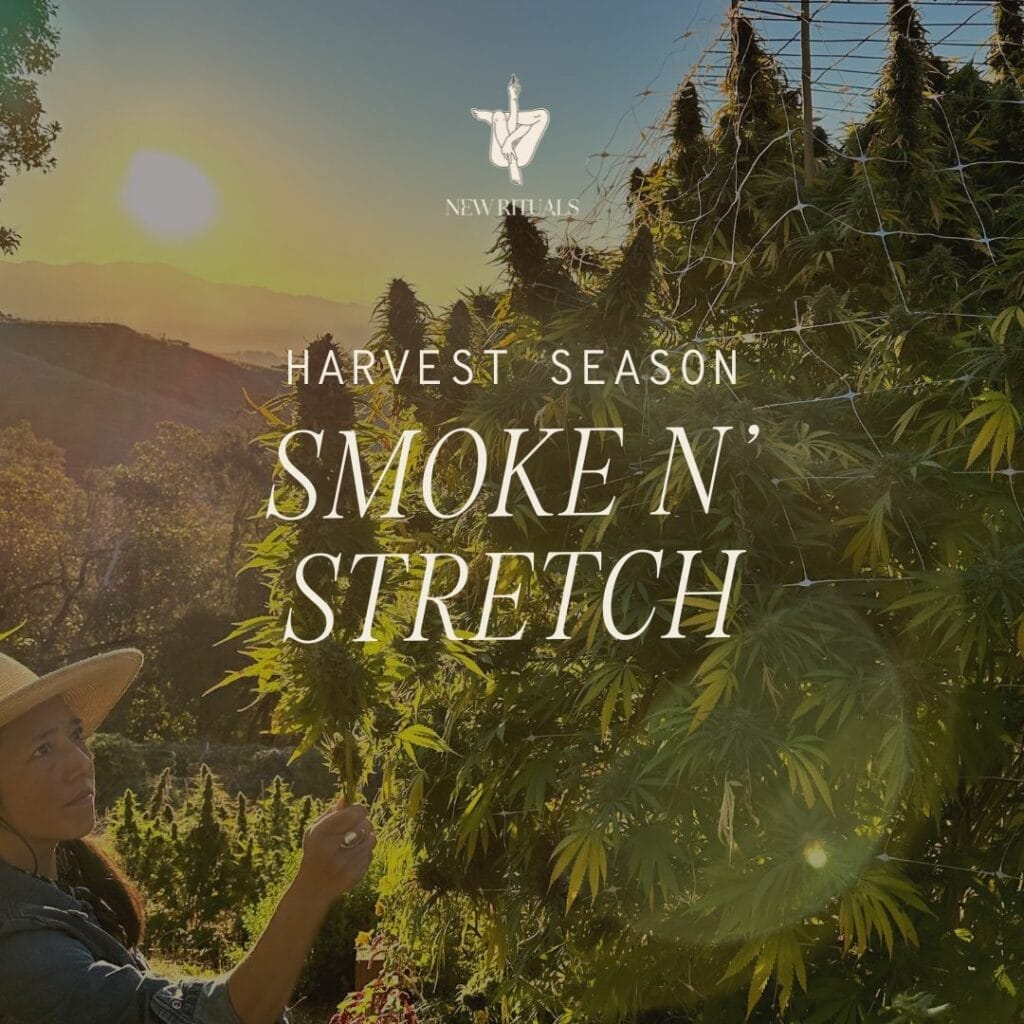 Dec 2 | 5 PM
Harvest Smoke n' Stretch
Ethereal Yoga, Topanga Canyon CA
Join us for a 90 min yoga class as we explore using low doses of cannabis paired with breathwork to deepen our yoga practice. This yummy yin-inspired class focuses on releasing deep fascia and quieting the mind. Each participant will receive a organic, sungrown gift from our partner Moon Made Farms. 21+
Praise from plant lovers…

"The experience in New Rituals' classes transcends time and place. She's able to use her expertise and spirituality to connect you with your deeper self. I struggle with autoimmune skin issues and the experience brought me to a state of physical relaxation I hadn't achieved in months. The way Lexi approaches conscious consumption is beautiful and rewarding."
Amy M.
"I had such a beautiful experience in class. I was feeling a little ick prior to going but as soon as I entered the space, I felt my walls come down. Meditating in circle is so powerful, and the plant added another dimension I wasn't expecting. I found myself completely soften and even had a great cry while listening to the music at the end. The whole experience was cathartic and beautiful."
Kristin m.
Stay in the know
Sign up for our mailing list for upcoming events.